Get a simple snapshot of your company, and what your account with CarrierNet looks like in real-time.
Your account manager contact info

90 day customer concentration

90 day overall volume trend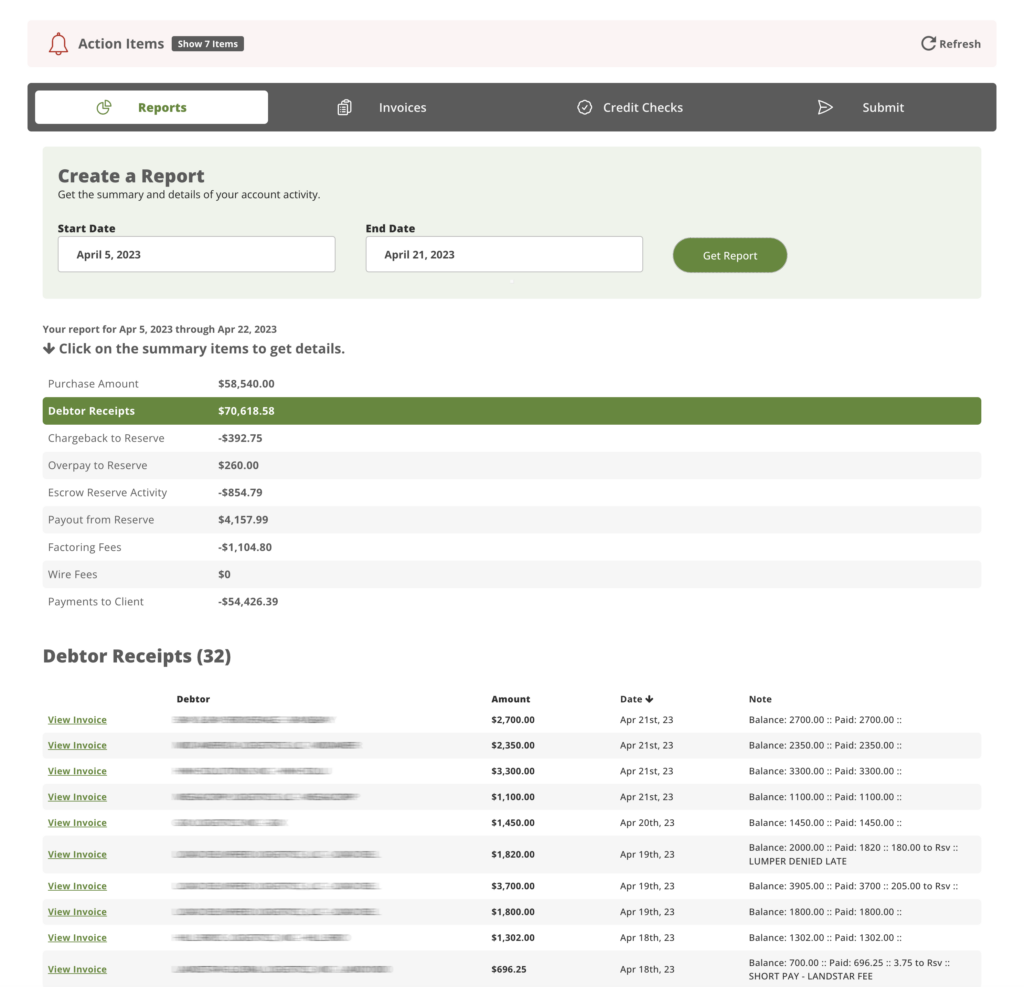 Streamlined invoice submissions
Choose from your list of approved debtors, upload invoices and tell us where to send the requested funds. Just as simple as it should be!
Choose a pre-approved debtor

Credit checking is built in!

Submit invoices for one, or multiple debtors at once

Split how you would like the requested funds sent to you! No SOA paperwork needed.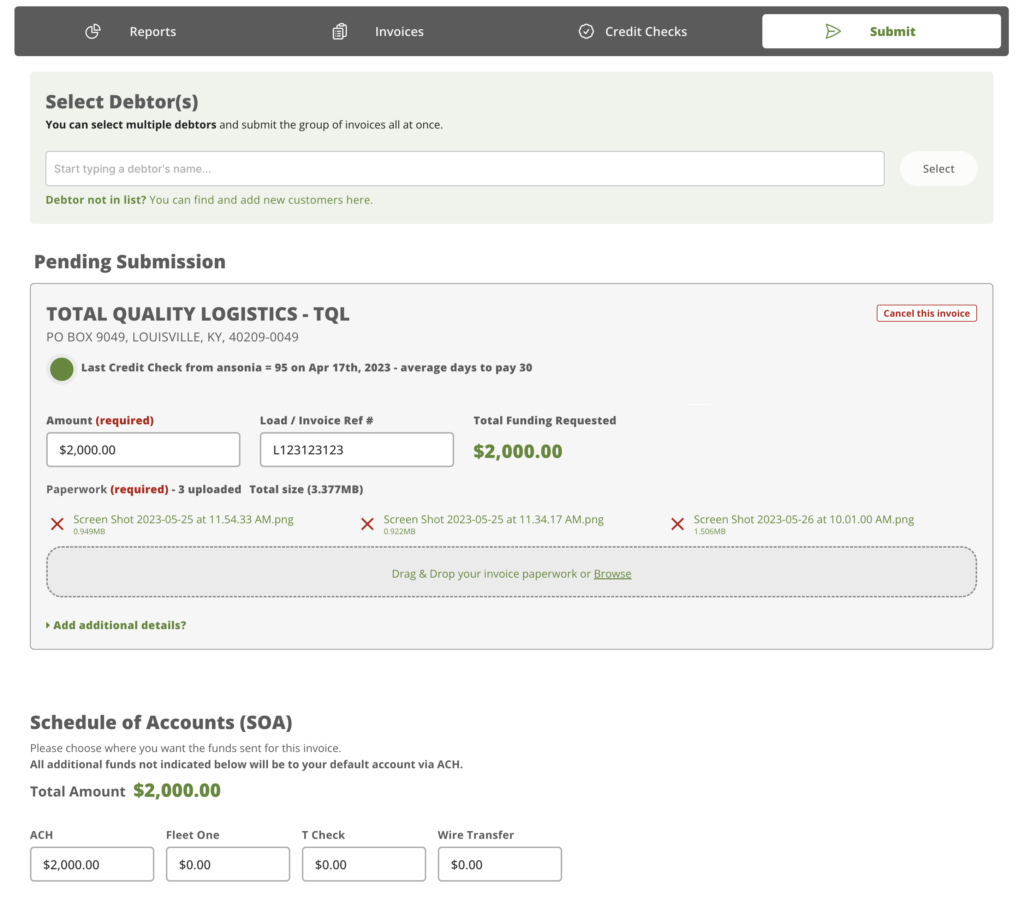 See all of your approved debtors, and get simple checks on new debtors before you book the load! Request to have new debtors added to your list, and our team will help get you setup fast!
Simple score and average days to pay

Request to use new debtors

View your approved debtors list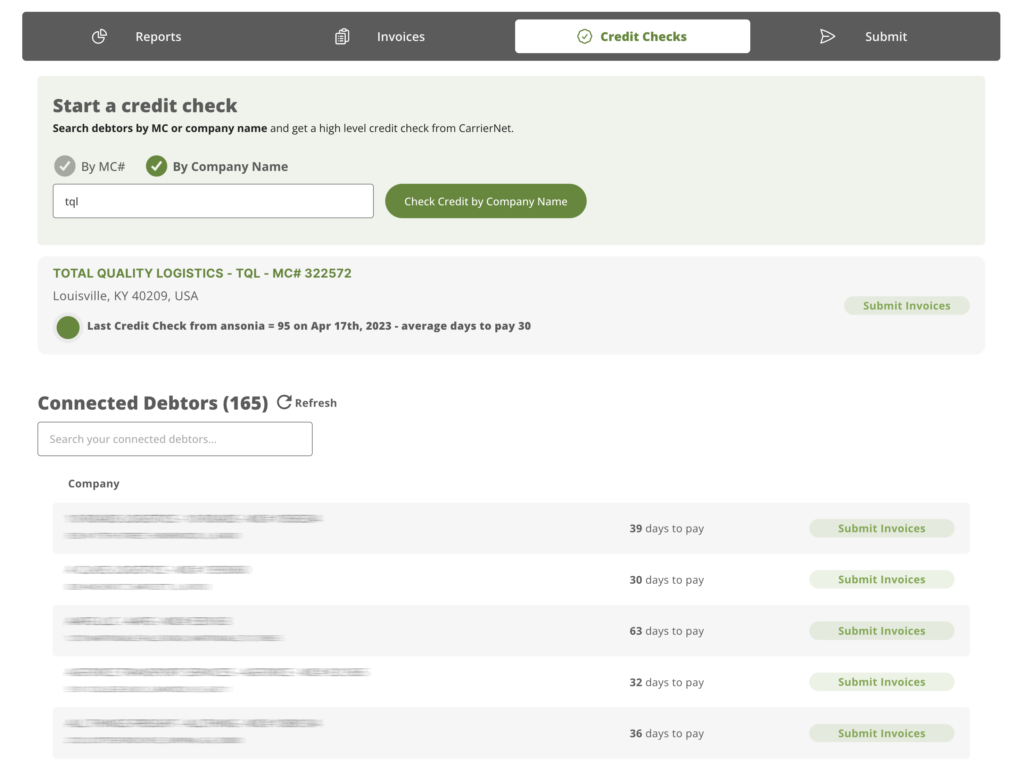 See you invoice aging, collections report and your new invoices submission status all in once place.
See your current aging report

View your collections efforts

View details on any invoice to see the history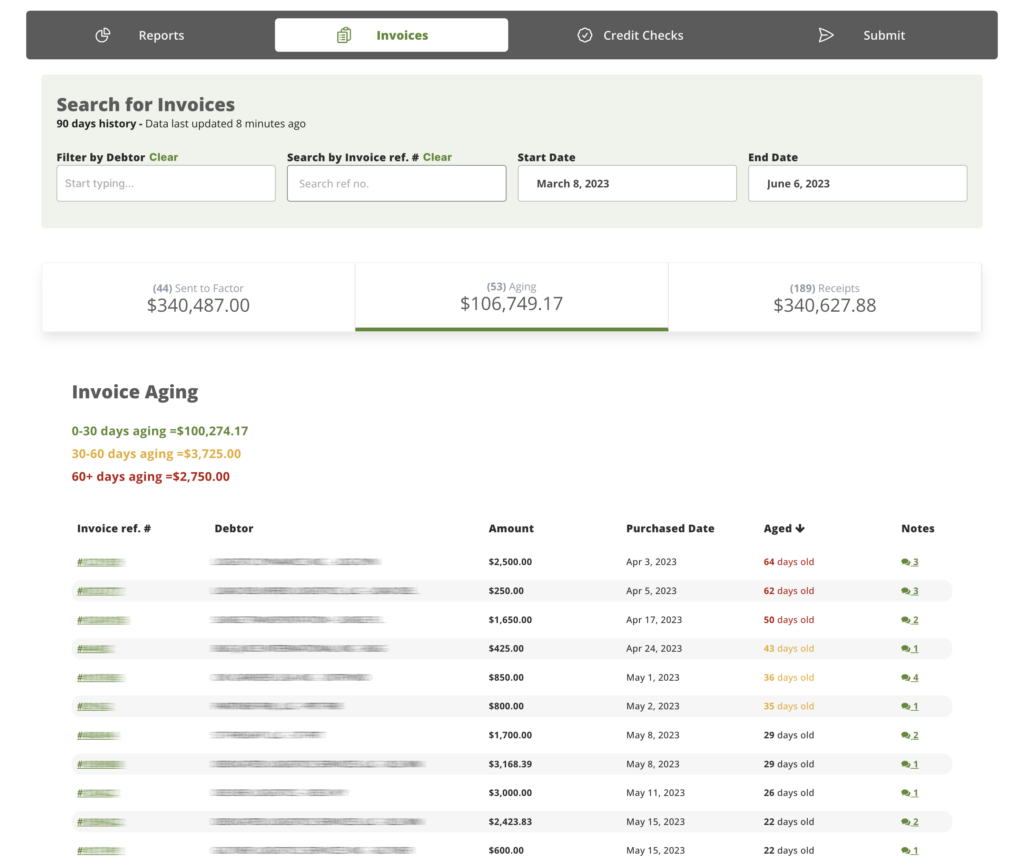 Access the portal without being by your computer. All features are mobile ready!
Get your company overview

View invoice and aging details